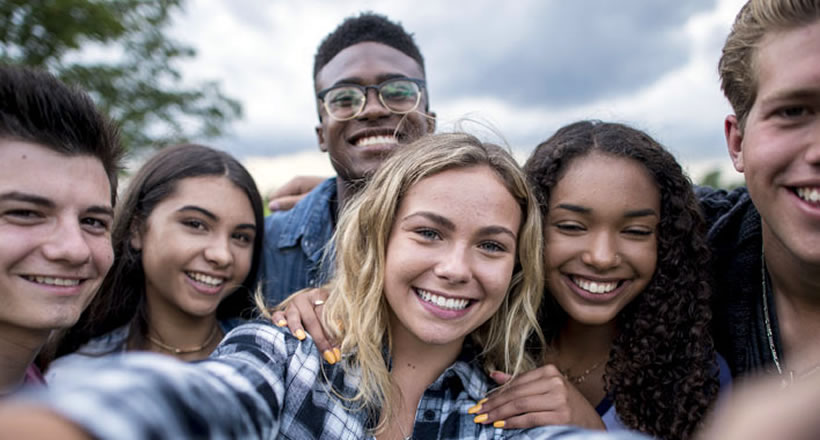 Intro for professionals:
During the adolescence, relationships are a very important part of the socialization and have a big impact on developing individual norms and values. Healthy relationships promote the development of autonomy, helps to increase their self-esteem and give teenagers the opportunity to pursue a range of goals, including the desire of familiarity, support, sexual experience and gaining status (cf. IzKK-Nachrichten 1/2008, p.8). And particular in this formative time, teenager often make their first experiences with different types of violence in relationships.
As there is no common definition of teen dating violence, we have to look at definitions about domestic violence and about violence among youths as well. Different researches show, that teen dating violence is as widespread as domestic violence in adult relationships. This results are specially interesting, cause only a part of the adolescents already have made experiences in relationships (cf. Averdijk et al. 2014).
In the Istanbul-convention the term of domestic violence is used, to name all offenses of psychological, physical, sexual and economic violence, which take place within the family, marriage or in an emotional relationship (cf. Instanbul-Konvention, 2011). Teen dating violence is much more than violence in serious relationships. It includes forms of violence exerted by the ex-partner, violence in dating situations and violence in short-lasting relationships (cf. Averdijk et al. 2014. p.124).
Teen dating violence is much more than physical assault, violence is complex and varied and people from all social and economic sections can be affected. The different types of violence range from psychological and economic to physical and sexual violence.
The consequences of teen dating violence are multifaceted and develop differently for each individual. They may occur in the short, medium and long-term and become manifest on a psychological and physical level. The effects of experienced violence may occur over the course of a life-span and concern different areas: Relationship problems, sexual dysfunctions, addictive disorders, disturbed adaptions, depression, eating disorders, anxiety disorders, etc. compromise the lives of many adults. The impacts concern not only the individual, but also their social environment. Therefore, the benefit of prevention intervention is vast when considering individuals as well as the overall economy (cf. Fegert et al. 2013, p. 51 ff).